Sommerbesen (Summer wine tavern)
Details on hours of operation can be found on the Events tab
We look forward to welcoming you!
Sonna Besa – Weingut Knauß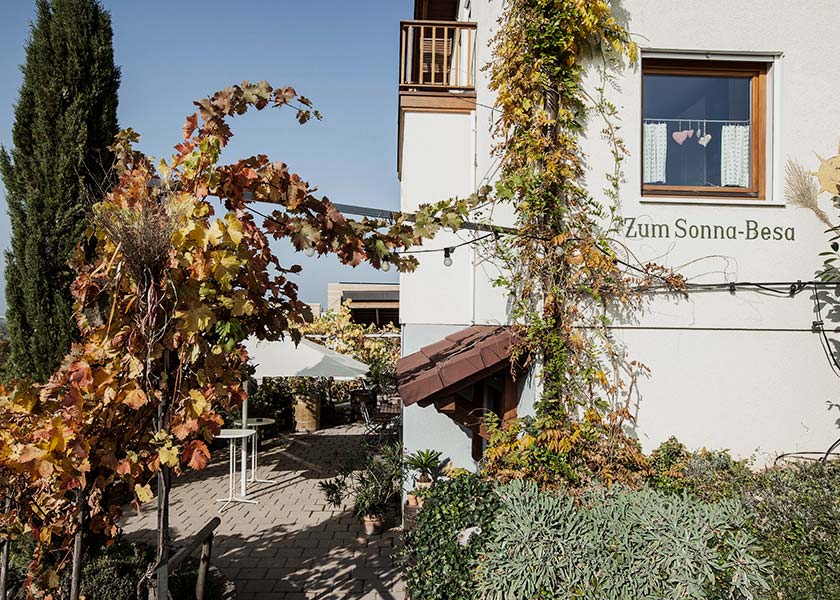 WELCOME TO OUR 'SONNA BESA'!
Our cozy seasonal wine tavern — known as a Sommerbesen, or 'Sonna Besa' in the local dialect — sits out in the vineyards. When the season rolls around, it offers a lovely spot to enjoy our estate's wine, from the entry-level to single site bottles. Savor them to traditional seasonal Swabian delicacies from the kitchen of Margit Knauß.
We look forward to seeing you – whether at our spring or autumn wine taverns, or during our winter wine days! When the weather is nice, there are few lovelier spots to savor and relax than our panorama terrace with a majestic view over the Rems Valley.
Our seasonal wine tavern is an ideal destination for bike or hiking tours along the idyllic Rems Valley, laden with vineyards and fruit orchards. And be sure not to miss the sculpture walk in Strümpfelbach!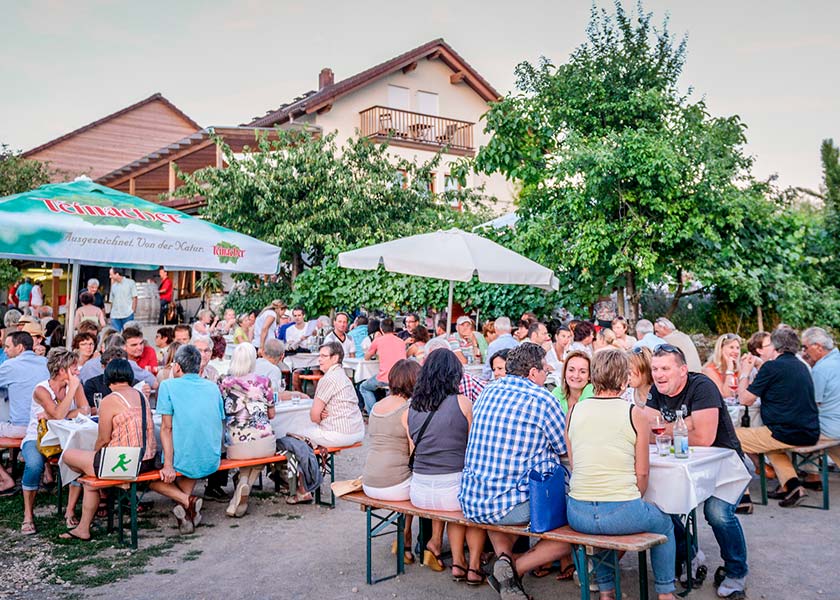 DURING THE OFFSEASON, YOU ARE WELCOME TO RENT
OUR OUTDOOR WINE TAVERN FOR PRIVATE EVENTS.
Simply contact us!
CONTACT
Margit Knauß    +49 7151/60 63 45   info@weingut-knauss.com
WE'RE ALWAYS HAPPY TO HEAR FROM YOU.