Celebrate with style – out in the vineyards.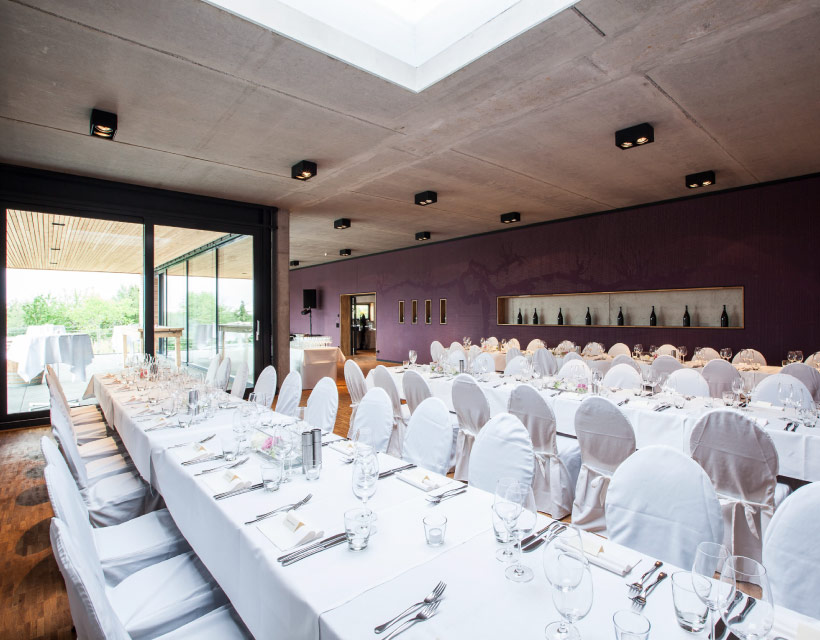 Searching for a stylish space for a family celebration or corporate event? The timeless decoration of our event spaces, with exposed concrete, oak parquet floors and large panoramic windows, offers a tasteful backdrop for large and cozy gatherings alike. Enjoy the magnificent views from our terrace onto the Rems Valley. Or luxuriate in the views into our barrel cellar.
Interested in learning more? We'd be glad to send an information kit and make individual suggestions for your event.
Manuela Knauß, mk@weingut-knauss.com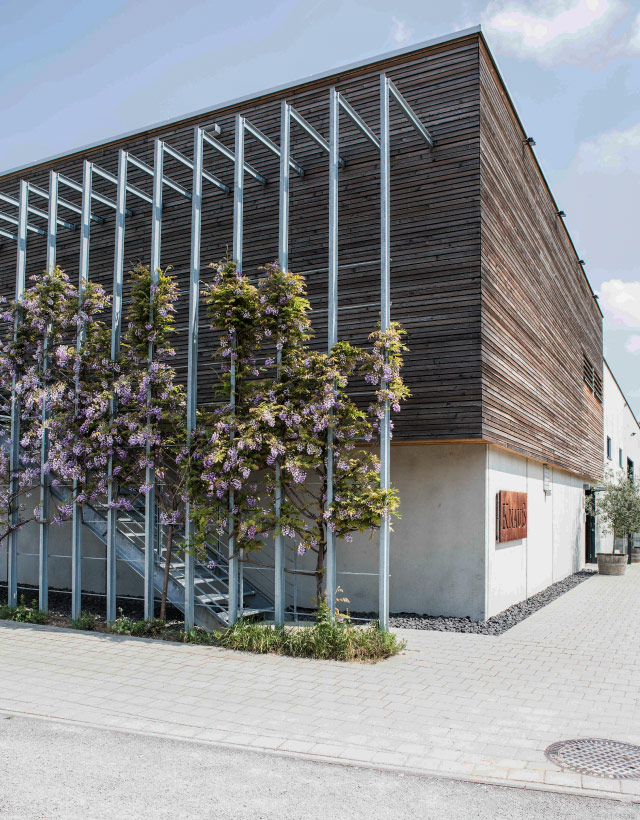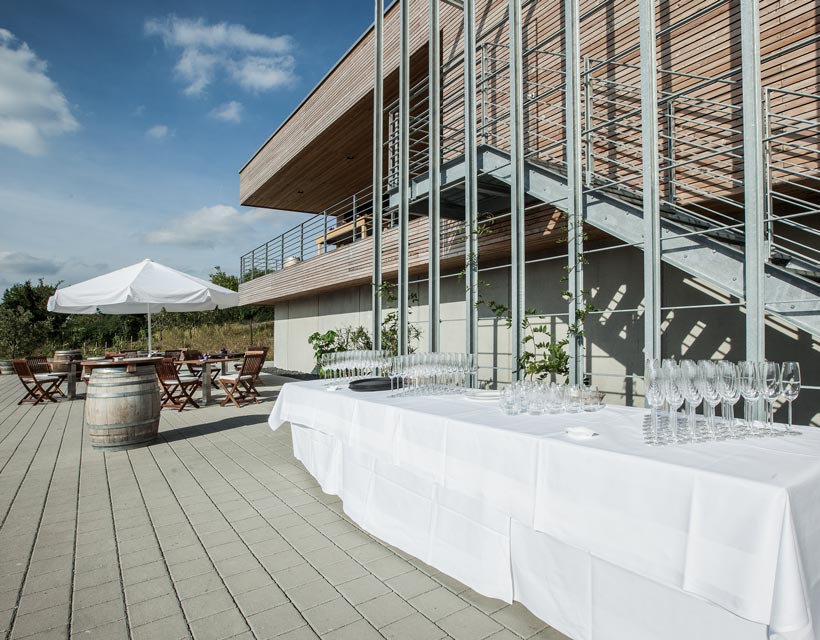 Our estate is the perfect venue for your special event.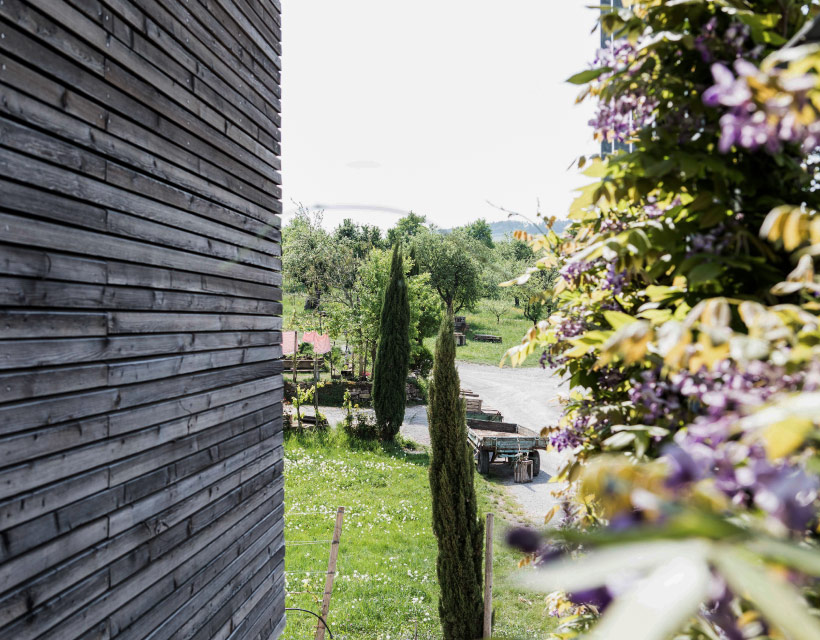 EXCLUSIVE PARTNERS FOR CATERING & EVENT MANAGEMENT
Rauschenberger Catering & Restaurants GmbH & Co. KG
BOOKING CONTACT
Manuela Knauß    mk@weingut-knauss.com
WE'RE ALWAYS HAPPY TO HEAR FROM YOU.