Bottles like no other. Drawn from instinct and experience.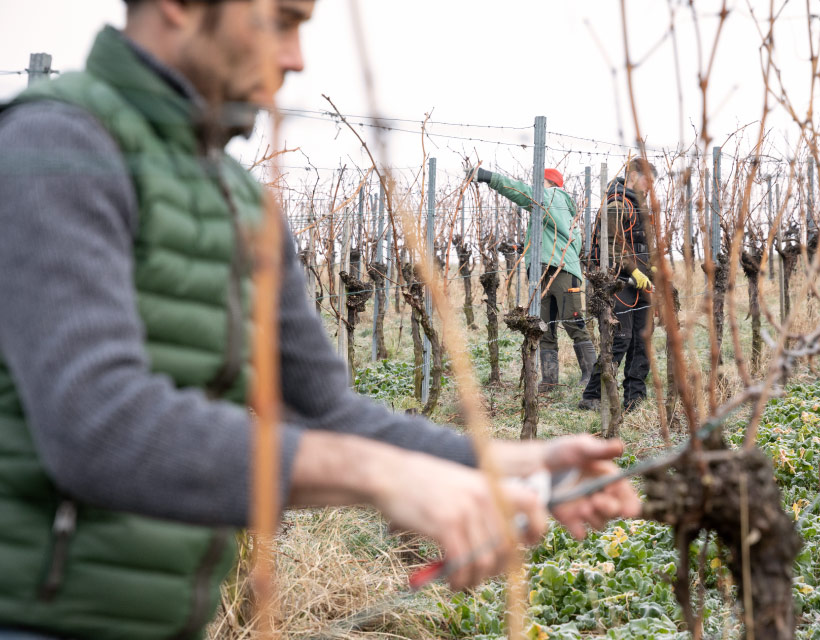 Our Tradtition
Winemaking is our calling. We are the second generation to tend this estate, although what began as a side project in 1995 has since drawn in the entire family. We cultivate 18 hectares of prime Rems Valley vineyards, with vines aged up to 60 years. The diverse soils of these famed 'Keuper Scarplands' lend themselves to a wide range of grape varieties.
65% RED WINE
Trollinger, Lemberger, Spätburgunder, Merlot
35% WHITE WINE
Riesling, Sauvignon Blanc, Weißburgunder, Grauburgunder, Chardonnay
SIZE OF ESTATE
18 hectares
VOLUME
95.000 liters
AGE OF VINES
up to 60 years, average 25 years
VINE DENSITY
4.000 – 8.000 vines per hectare
BARREL SIZES
225, 300, 500 & 700 liters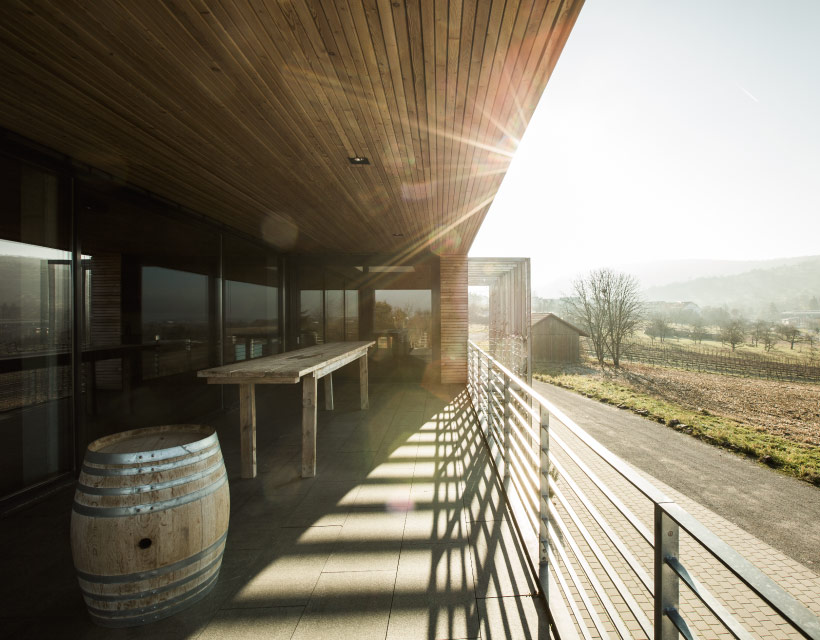 THE KNAUSS FAMILY OF WINEGROWERS
We are a family farm. Andreas Knauß is responsible for vinification and shapes our strategy for organic cultivation and reduced yields. Manuela, his wife, organizes events and supports in the office and sales.
Father Horst Knauß oversees the work in the vineyards. Margit Knauß, Horst's wife, runs the seasonal wine bar and sales. And the two smallest members of the team? They seem to get everywhere.
Our approach to life: Enjoy!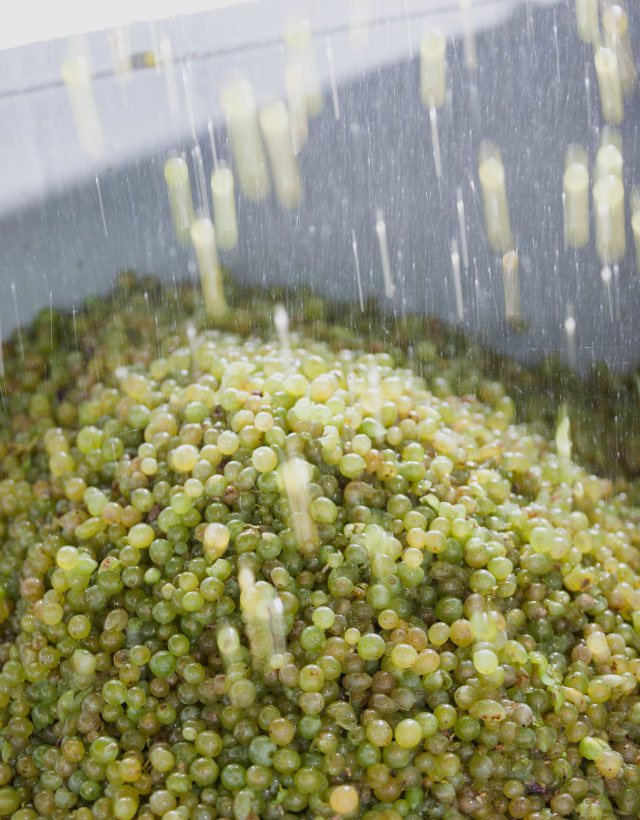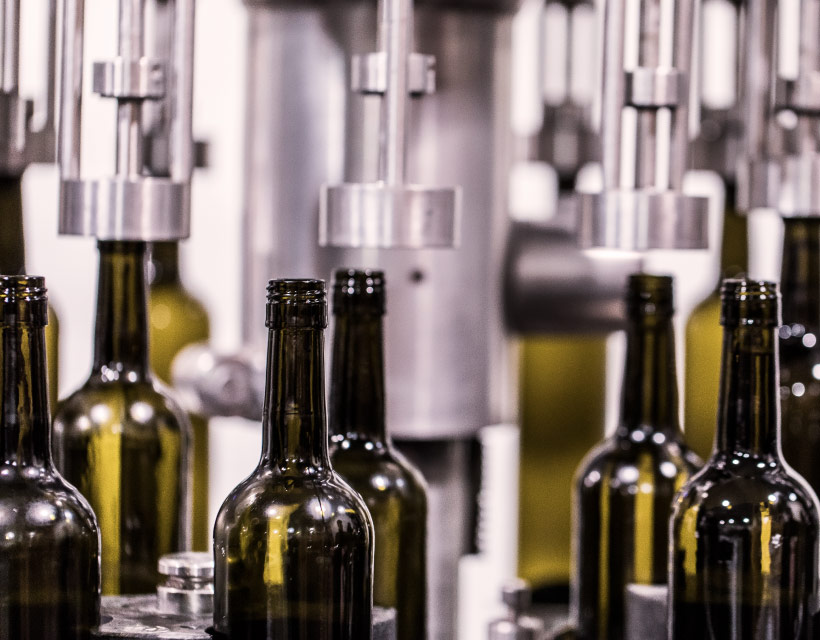 PHILOSOPHY
As a winegrowing family, good wine is a way of life. Our Style: less is more. We focus on the essential — no frills. Our wines are striking and expressive.
Honed to a fine point, with no frills. The finer elements in clear detail. The loveliest time of the year? Surely the harvest, because that is ultimately what we are always working toward. Each vintage has its own distinct typicity that we seek to give voice in the cellar — through a blend of instinct and experience.
[et_pb_knauss_slider midnight="white" auto="on" _builder_version="3.17.1″ header_font_size_tablet="51″ header_line_height_tablet="2″ body_font_size_tablet="51″ body_line_height_tablet="2″ show_pagination="off" _i="0″ _address="8.0″ /]
We market our wines internationally and export almost 40 percent of what we produce. Lemberger is our flagship variety — a wine of elegance and good density. We are also increasingly focused on organic cultivation, which we see as delivering the finest wine experience.